After two years of absence due to COVID-19, the Tokyo Game Show made its return this year. The theme was "Nothing Stops Gaming", and while one must never underestimate the power of an upset parent to do just that, I think it's a broadly true statement. Even with how difficult it is to enter Japan right now due to COVID-19 regulations, many companies, independent developers, and others came from all over the place to welcome the show back to Makuhari Messe.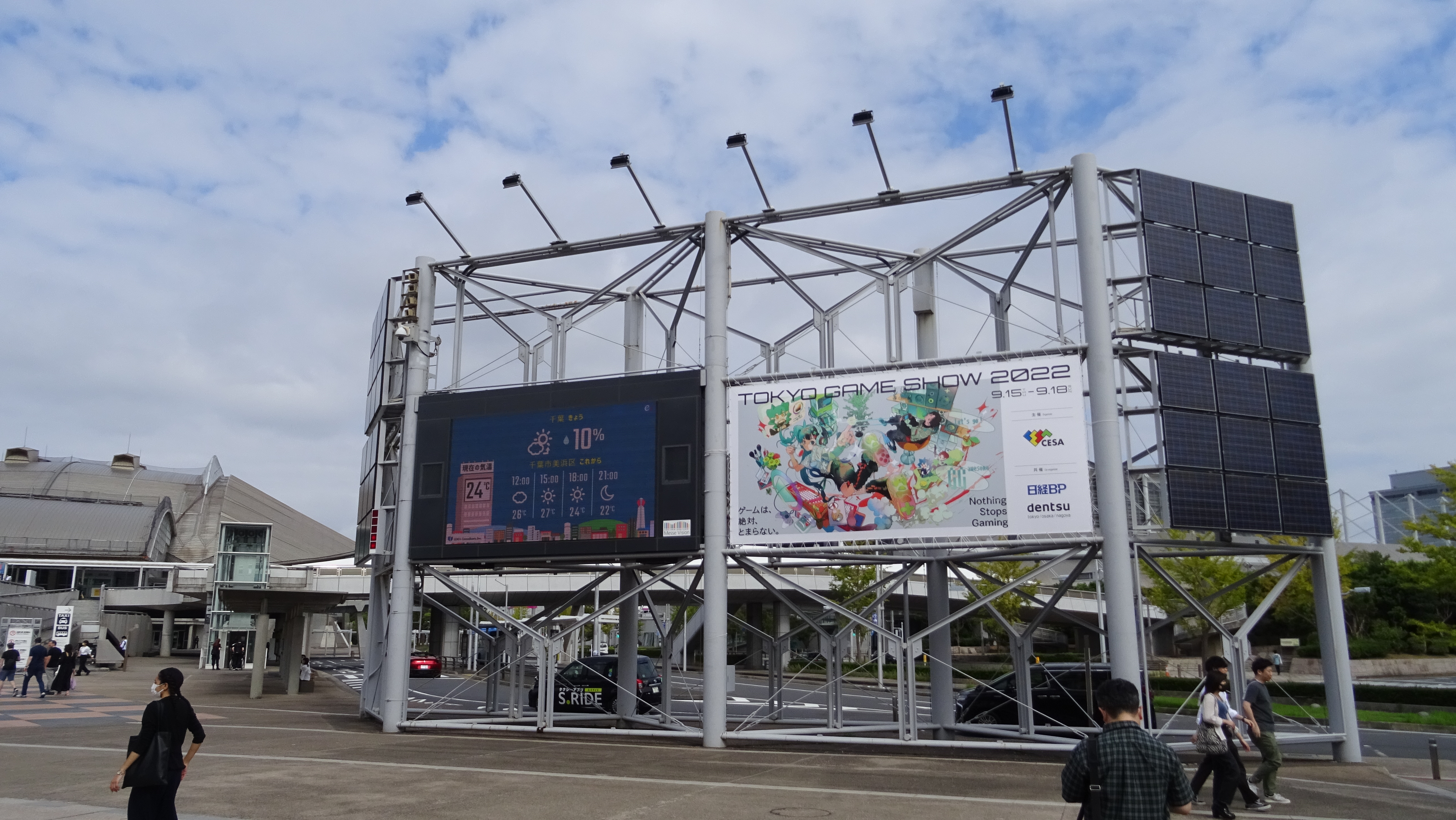 Understandably, this show saw a big drop in attendance compared to the last one in 2019. While that show saw 262,076 people come over the course of its four days, this year's show had just 138,912. Still, that's not bad considering the travel restrictions and current state of things. I'd imagine that number will recover more each year as things slowly go back to "normal" in the world.
In line with that drop in attendance, the number of companies participating was also significantly down in 2022 compared to 2019. While that show was practically busting the venue at its seams, this year had retreated everything back into the main halls. Still a far cry from the darkest days when I first started attending, but it was clear that things were scaled back. Even the companies that did attend reined in their booths a bit.
Indeed, one of the more elaborate booths at this year's show was for the Steam Deck, which is being handled in Japan by Komodo. A fancy fenced-in lounging area was available for those who wanted to try the new gadget out ahead of its launch in Japan. In general, Steam support is on the rise among publishers and indies alike at the Tokyo Game Show. The latest trend that the local industry is trying to make happen, blockchain games, also had more space on the floor than I would have expected.
It truly was shocking just how much mobile gaming has fallen off at the Tokyo Game Show. I noted this trend last time, but it has gotten even worse. Only a small handful of indies had mobile titles on offer, with the majority having Steam or Switch games on display instead. Almost none of the major publishers had playable mobile titles at their booths, and some had no mobile titles represented at all. Mobile gaming is still the dominant portion of the market in Japan, but I think the companies have figured out that most of the people who play mobile games don't really care about the Tokyo Game Show.
As for the weather, the forecast called for a typhoon, but we ended up avoiding it on the day we attended. Indeed, the weather was about as nice as you could expect from Japan in September. Only a little hot. Very humid. Fine weather to be walking around in for hours on end wearing a mask, no doubt. Oh, and much to my chagrin, the Burger King located near the venue closed sometime in the last two years. That's the only Burger King I get each year, and I was rather looking forward to it. Oh well. I'll get that Whopper another time, another place.